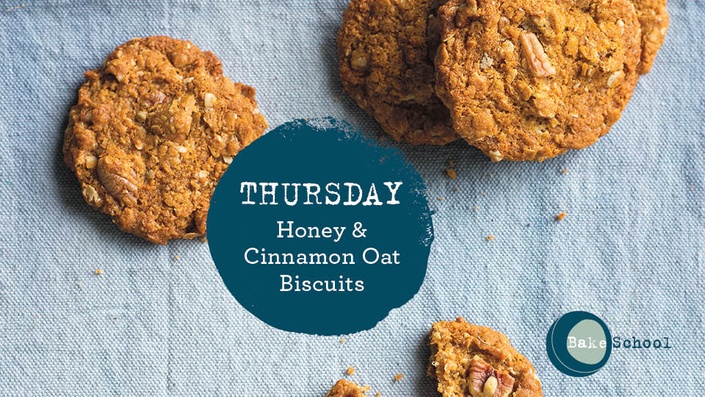 Kids Online Class: Honey & Cinnamon Oat Biscuits (Thursday 14th July)
Bake along with Anneka Manning
Join Anneka in her 'virtual' kitchen these school holidays!
Hosted by Anneka Manning, this class will aim to keep your little bakers engaged in a really fun baking activity (either with you or on their own if they're capable in the kitchen) during these school holidays.
Aimed at Primary School-aged children, this hour-long class will be delivered on Zoom and will take your little one step-by-step through the recipe for Honey & Cinnamon Oat Biscuits, using simple ingredients and minimal equipment.
So join us for this yummy class and have something fun, educational and engaging to look forward to with your kids these school holidays.
"Such a great class to attend. It was so much fun, interactive, and the recipe and instructions were easy to follow. Would do it again."
– Giselle, Sydney

Date and time

This class will take place on Thursday 14th July, 2.00pm-3.00pm (AEST)
Other available classes
Wednesday 13th July, 10.00am-11.00am (AEST): Mini Baked Jam Doughnuts (CLICK HERE to find out more)
Friday 15th July, 10.00am-11.00am (AEST): Simple Chocolate Cake (CLICK HERE to find out more)
Cost

$30 for this single class or CLICK HERE to buy all 3 classes for $75.
"It's a great way to learn a new recipe and new skills – and it's also fun to do! I thought it was good to be able to follow Anneka step by step." – Diella, Leppington

How will the classes work?
During the Live Session, Anneka will demonstrate the chosen recipe and you and your kids will have the opportunity to bake along with her.
The class will take place on Zoom in Australian Eastern Standard Time (UTC+10:00). The link for the session/s you have enrolled in will be sent to you once booked. You will also receive an Ingredient and Equipment Checklist as well as the recipe so you can prepare for the class ahead of time.
Please note: The Live Session will be recorded and will be available for you to rewatch and bake along with whenever you choose. The video will be shared with students who took part in the class and may be used to promote future BakeClub classes. If you would prefer your child not to be recorded, please ensure you turn off your camera during the session.


Who is this course suitable for?
This class is aimed at Primary School-aged children and their parents or carers. If your child is not confident in the kitchen, they will require adult supervision.
A gluten-free option is available for this class.
"We got a lot more out of the sessions than expected. Anneka is lovely and very talented. It was an awesome experience. We loved it!" – Isabelle, Sydney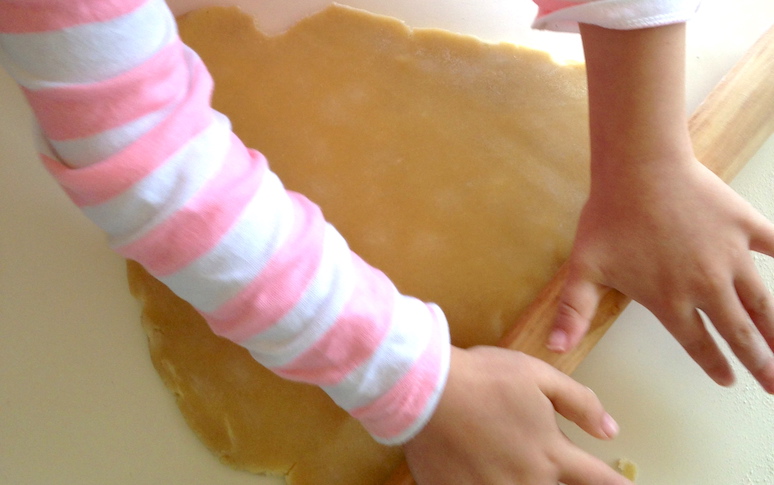 Your Instructor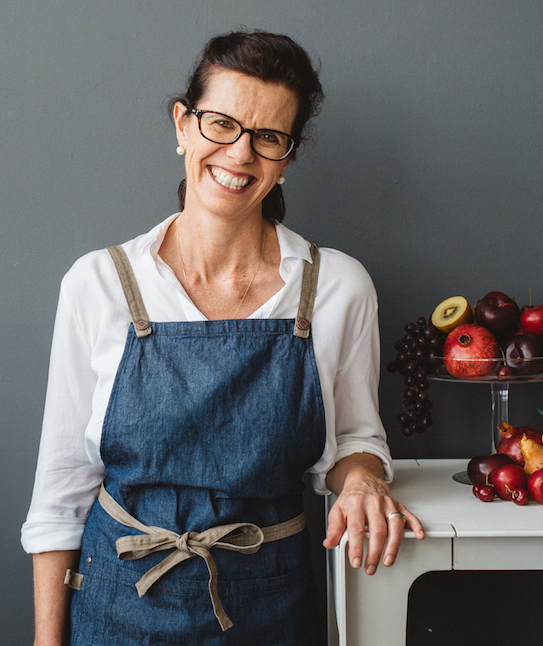 Anneka Manning is an author, food editor, cooking teacher, home economist and the founder of BakeClub. With over 30 years' experience, she specialises in teaching the 'why' behind the 'how' of baking, giving home cooks the know-how, understanding and skill to bake with confidence and success, every time.